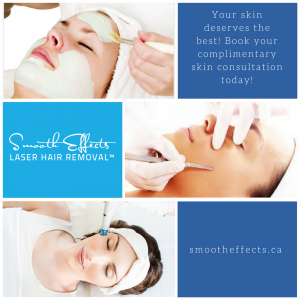 At Smooth Effects, we enjoy educating clients on the importance of using a pharmaceutical skin care line with active ingredients such as physical blocks, Retin-A and peptides to minimize the effects of aging skin. After all, who doesn't want to slow down the aging process?
Step 1. Start early! 90% of sun damage is done before the age of 20. Start protecting your skin today; it's never too early or too late. Look for a sun block that has active ingredients like titanium dioxide and zinc oxide.
Step 2. Home Care. Use of proper skin care products that contain active ingredients such as antioxidants, Vitamin A and anti-aging peptides are key for healthy skin. The earlier clients start using a good antioxidant, the fewer free radicals will accumulate. Vitamin A is an essential co-factor of collagen synthesis and helps to decrease damaged cells, thus increasing elastin. Daily use of peptides help to increase collagen, aid in cellular repair and improve hydration.
Step 3. Invest in your skin! Investing in your skin while you still have collagen to stimulate is key for aging gracefully. As we age, we produce less collagen each year. We offer different treatment options for all ages primarily to increase collagen production and enhance the over-all health of the skin. Treatments such as Micro-needling, HydraFacial, Enzyme Peels and Photofacials are all collagen-enhancing procedures offered by our skin experts at Smooth Effects!