Founder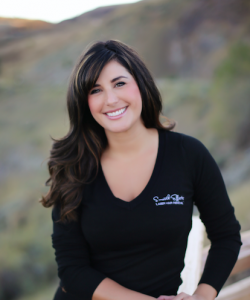 Morgan Higgins
Hello, my name is Morgan and I'm the founder of Smooth Effects!
When I opened my first laser clinic in 2008, I certainly did not expect that small business to grow to the point where I would employ 3 full-time staff, nor did I dream that I would own multiple locations and eventually build a successful franchise brand over the next several years.
There was a lot of growth in a short amount of time. There were also sleepless nights, long days, and plenty of opportunities for new challenges and growth, and I wouldn't change a thing. I was able to grow my small business while enjoying the benefits of owning and operating my own company.
My long-term goal is to help aspiring women become their own boss while enjoying family time or whatever they value, as I share my expertise on how to be successful in business. I feel very fortunate to wake up every morning and love what I do. I'm excited to share this amazing opportunity with ambitious, like-minded individuals.
Connect with me if you'd like more information on becoming a Smooth Effects franchisee. Email franchise@smootheffects.ca.
Franchisees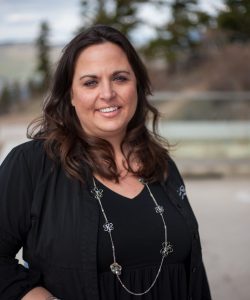 Judy Walcher – Smooth Effects Kamloops
Hi, my name is Judy and I'm the owner of the Smooth Effects Kamloops franchise.
I moved from Prince George to Kamloops in 2013. My husband and I have 4 children so we have an extremely busy home life, and we also enjoy camping and traveling as a family. Once my children were a little older, I started to look for a business opportunity that would allow me to balance my busy lifestyle, while still providing a solid income. In March of 2016, I purchased the Smooth Effects franchise in Kamloops. Having a strong background in business and a love for aesthetics, I found Smooth Effects to be the perfect fit.
My aspiration is to help clients achieve their desired skin goals while maintaining the highest standard in confidentiality and client care. With the help of my fabulous team of laser technicians and skin care experts; together we will ensure you have a great experience in our professional, clean, and comfortable atmosphere.
Do you have questions about laser or skin care? I'd love to hear from you. Feel free to connect via email kamloops@smootheffects.ca or phone 250-372-2261.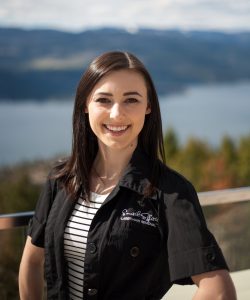 Kelsey Raber – Smooth Effects Kelowna
Hi, my name is Kelsey and I am the owner of the Smooth Effects Kelowna franchise.
I absolutely love being a part of the Smooth Effects team. After receiving my Certification in Advanced Dermal Skin Care and Laser Technologies in February of 2014, I immediately started working as a full time laser technician in the lower mainland. With the desire to get back to my hometown in the Okanagan, I started my career with Smooth Effects as an employee at the Smooth Effects Kamloops franchise in October of 2014 and was transferred to Smooth Effects Vernon in January of 2015. In May of 2017 I purchased the Smooth Effects Kelowna franchise. I have always had the desire to own and operate my own laser clinic and Smooth Effects gave me that! I love being a part of a franchise with such a strong support network of like-minded businesswomen to support me in excelling at running my business smoothly.
My goal is to bring my wealth of laser knowledge and expertise in skin care to the beautiful city of Kelowna. I pride myself on taking a results orientated approach with my clients to ensure they are receiving the best possible care before, during, and after their treatment. I hope to inspire clients, with the help of my wonderful team, by continuing to grow and learn in this forever changing and evolving industry.
When I am not in the clinic I enjoy spending my spare time taking road trips, camping and hiking with my fiancé. I also spend much of my spare time doing photography. Having a fine eye for detail not only helps me in my photography but in the clinic as well.
Feel free to connect with me via email kelowna@smootheffects.ca or phone 250-860-0005.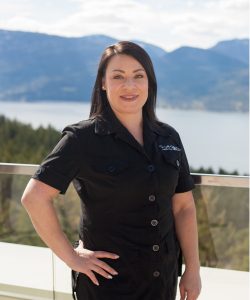 Lisa Cool – Smooth Effects Vernon
Hi, my name is Lisa and I'm the owner of the Smooth Effects Vernon franchise.
Born and raised in the beautiful Okanagan, I have always dreamed of owning and operating my own business. After working several years in management while raising a family, I decided it was time to pursue my dream in the laser and skincare industry. In November of 2014, I became the first Smooth Effects franchisee, purchasing the Vernon location. Fast forward a few years, I am living my dream and growing my business with the support and expertise of the Smooth Effects brand.
My goal is to help others look and feel great while providing the best experience in a confidential and professional environment. I am very passionate about helping clients with their skincare goals and pride myself on staying current with new trends and treatments in the industry. I, along with the help of my amazing team of skin experts, invite you to our awarding winning medi-spa for all of your skin care needs.
Connect with us today via email vernon@smootheffects.ca or phone 250-558-2966.