Smooth Effects Founder Morgan Higgins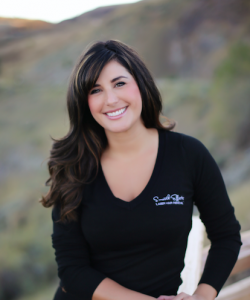 Morgan received a diploma in clinical esthetics in 2006 and immediately found work as a laser technician. Working alongside a dermatologist, she gained invaluable skills and expertise within the laser and skincare industry.
However, as a single mother of two young children she was finding it increasingly difficult to balance her career and motherhood. She wanted to find an opportunity that would provide her with a modest income and more flexible lifestyle. At that time, the popularity of laser hair removal was on the rise but was seen as too expensive. Morgan saw the opportunity to provide state-of-the-art laser hair removal at affordable prices and opened her first Smooth Effects clinic in Vernon, B.C. April of 2008.
The Vernon clinic was an immediate success with clients travelling from Kelowna, Penticton, and Kamloops for professional laser hair removal services at reasonable prices. In fact, demand for her services were so great that 14 months later she opened her second clinic in Kelowna. Through her work, she has gained the recognition of others and admiration from clients whose lives have been forever changed by the benefits of laser hair removal.
The strength of the Smooth Effects brand and her effective business plan allowed her to open a third clinic in 2011, this time in Kamloops, B.C. Since then, Morgan has devoted most of her time to developing a franchising package, with the goal of helping other women to own and operate their own successful business while maintaining a flexible lifestyle.
To learn more about how to own and operate a Smooth Effects franchise, please email Morgan at franchise@smootheffects.ca