Smooth Effects Founder Morgan Higgins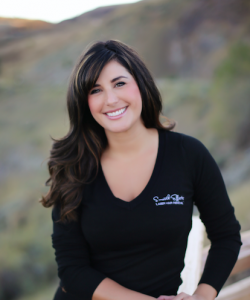 Hello, my name is Morgan and I'm the founder of Smooth Effects. Welcome to my page!
When I opened my first laser clinic in 2008, I certainly did not expect that small business to grow to the point where I would employ 3 full-time staff, nor did I dream that I would own multiple locations and eventually build a successful franchise brand over the next several years.
There was a lot of growth in a short amount of time. There were also sleepless nights, long days, and plenty of opportunities for new challenges and growth, and I wouldn't change a thing. I was able to grow my small business while enjoying the benefits of owning and operating my own company.
My long-term goal is to help aspiring women become their own boss while enjoying family time or whatever they value, as I share my expertise on how to be successful in business. I feel very fortunate to wake up every morning and love what I do. I'm excited to share this amazing opportunity with ambitious, like-minded individuals.
Connect with me if you'd like more information on becoming a Smooth Effects franchisee. Email franchise@smootheffects.ca. I look forward to hearing from you!