Skin Care Products & Makeup
Our skin care lines have been carefully selected. We offer a wide range of pharmaceutical grade products as well as glo minerals makeup.
At Smooth Effects, we pride ourselves in customizing skin care regimes that work for each individual. Common skin conditions such as stubborn hyperpigmentation, hormonal acne, rosacea, and fine lines can all be effectively treated.
Become a Smooth Effects VIP Member and SAVE!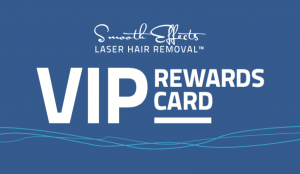 Here's how the VIP Rewards Card works:
 Receive a minimum of 15% off every product purchase all year long!
 Spend your first $100, receive any (one item) product for 40% off!
 Purchase any product and/or service for HALF PRICE on your Birthday!
 Get all of this for a $5 ONE TIME sign-up fee!
Some restrictions apply.